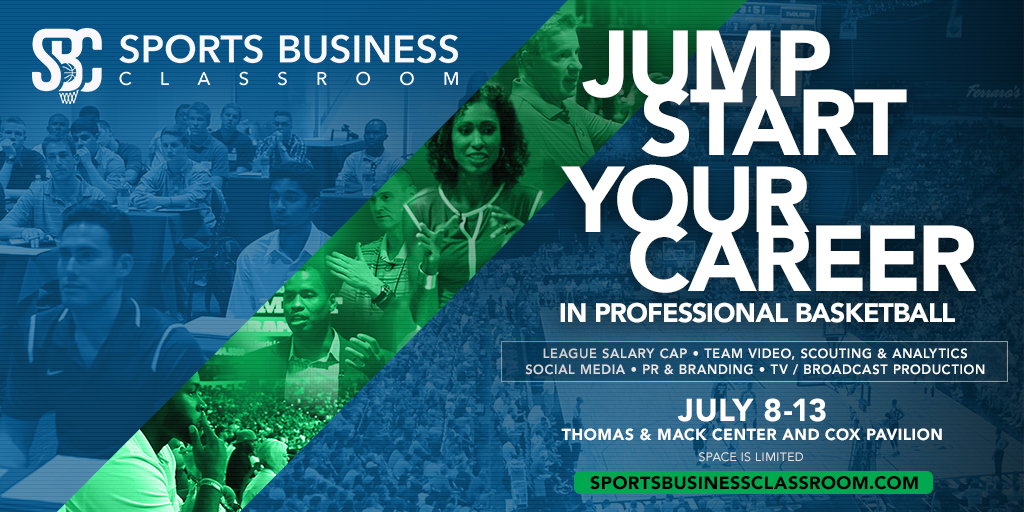 The 2016 featured speaker of the Sports Business Classroom, Larry Coon went onto Tony D's Yahoo! Sports podcast to talk about the event.  Fill in host Rich Herrera asked about a general synopsis, the type of access participants gain, how the idea for this event came about, and more! Take a listen.
About the Sports Business Classroom
Taking place July 8 – 13 during the Summer League in Las Vegas, the Sports Business Classroom is a one-of-a-kind educational and training initiative that will focus on the business of basketball and league salary cap.
The program will give attendees the opportunity to train and interact with top executives while performing real work in the following disciplines: team video, scouting and analytics; social media & public relations; broadcast production and distribution; and the league salary cap.
Top performers from the Sports Business Classroom will be offered internship opportunities at next year's Summer League.