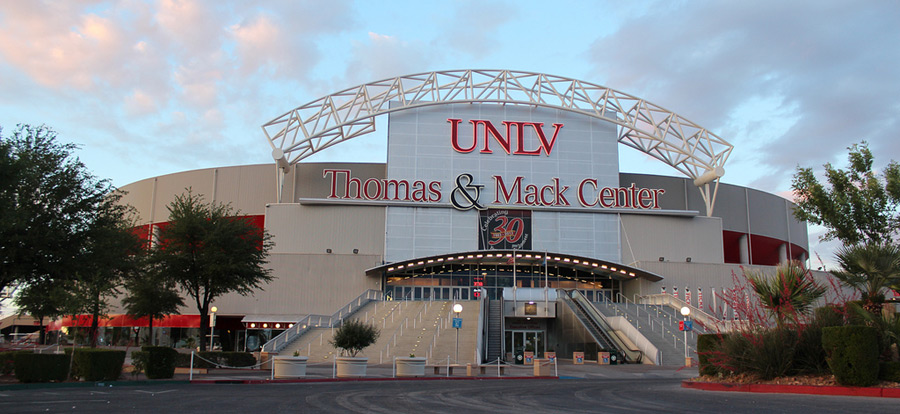 LAS VEGAS – For the past 12 years Las Vegas has been a proving ground for the basketball stars of tomorrow. It is also quickly becoming the place to be for those looking to advance their careers in the business of basketball.
Taking place during the Las Vegas Summer League, the 2016 Sports Business Classroom will play host to two immersive training and educational programs: The Business of Basketball and The Executive Session focused on the league salary cap.
Designed for those looking to break into the sports business world, the six-day Business of Basketball program will give attendees the opportunity to train and interact with top executives while performing real work in the following disciplines: team video, scouting and analytics; social media & public relations; broadcast production and distribution; and the league salary cap.
Alternatively, the two-day Executive Session was designed for league and team personnel, agents and accredited media, and will be a deep dive and advanced analysis of the league salary cap. Participants in the Business of Basketball program who are specializing in the league salary cap will learn shoulder-to-shoulder with industry personnel enrolled in the Executive Session. Both the Business of Basketball salary cap discipline and the Executive Session will be taught by noted authority on the subject, Larry Coon.
"The salary cap and collective bargaining agreement are the fundamentals for how the league is run. Learning the cap is essential for understanding how the NBA works, and its application reaches from the front offices to the broadcast booths to the media outlets," said Coon. "Anyone involved in NBA basketball at any level can benefit from this knowledge, and for people trying to break into front office jobs, it's an absolute necessity."
Both programs boast an all-star lineup of sports business executives as teachers and presenters, including new Philadelphia 76ers General Manager Bryan Colangelo, the Boston Celtic's Mike Zarren, ESPN's Sage Steele, NBATV's Tracy Weissenberg, Dallas Mavericks Head Coach Rick Carlisle, TNT's David Aldridge, the Vertical's Adrian Wojnarowski, Houston Rockets GM Daryl Morey, Ned Cohen of the Philadelphia 76ers, Toronto Raptors GM Masai Ujiri and the Vegas Summer League's very own Warren LeGarie.