The NBA Summer League and Sports Business Classroom family lost one of our own today, rising star Adam Cave. Adam was killed in a tragic motorcycle accident today in Los Angeles.
Adam participated in the 2016 Sports Business Classroom and was acknowledged as a top performer earning the "Rising Star" award. He was hired this past summer as an assistant video coordinator for the Los Angeles Defenders. Adam was 22 years old.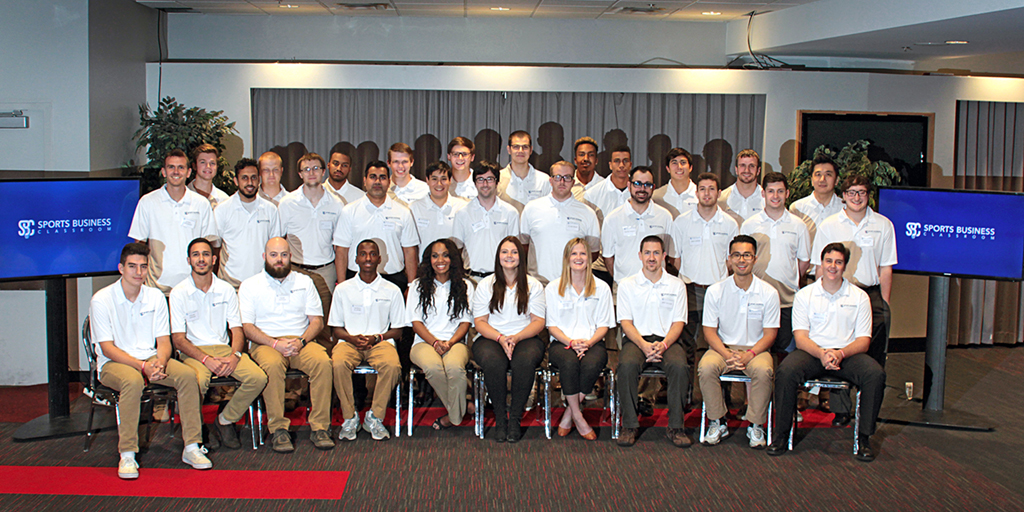 Following his time with the SBC, Adam had this to say: "The Sports Business Classroom was so enlightening and I learned more in 6 days than I had in 6 years at my "real" college. It was an amazing class but I think the most important thing was the people who were there on a day to day basis. Don't get me wrong the speakers were unbelievable (Adam Silver came which was insane) but I loved getting to know all the people in our classroom. The other students were fantastic and I like to think that I formed some life long friends and colleagues while attending the class. I am also honored to have been named a rising star. At the beginning of the program I said to myself that I wanted to be a top student but I didn't think that I could achieve what I did. It meant so much to me to be considered a rising star so thank you."
Adam left a lasting impression with his instructors and colleagues, he will truly be missed:
I had the pleasure of leading Adam Cave and two dozen other students in Sports Business Classroom last summer. Among this cadre of bright, eager, inquisitive minds, Adam immediately stood out, and instantly became a favorite of both the SBC staff and his fellow students. Everyone at SBC loved Adam's spirit and determination. He was just embarking on what I know would have been a long and successful career in the business of sports, and my only solace amidst this tragedy is knowing that he was living his dream. He will be missed.
– Larry Coon
"Adam was one of our best students at SBC and had a wonderful future in basketball. I had really been looking forward to seeing his career evolve over the years and am devastated for his family and friends at his passing. He was a bright, funny, dedicated, and kind young man."
– Nate Duncan 
"I'm speechless, just incredibly sad. I met with Adam a few months ago and I thought he had such a bright future. What a joy he was…we will truly miss him."
Jeff Fellenzer
"I spent almost an hour talking with Adam last week at a D-Fenders game. He absolutely loved his job. It was a true blessing to see him living his dream. It was an honor to be around his exuberant and cheerful demeanor. This is a difficult loss."
Eric Pincus 
Our thoughts and prayers are with his family, SBC and the NBA Summer League will make a contribution in Adams name pending family intentions.