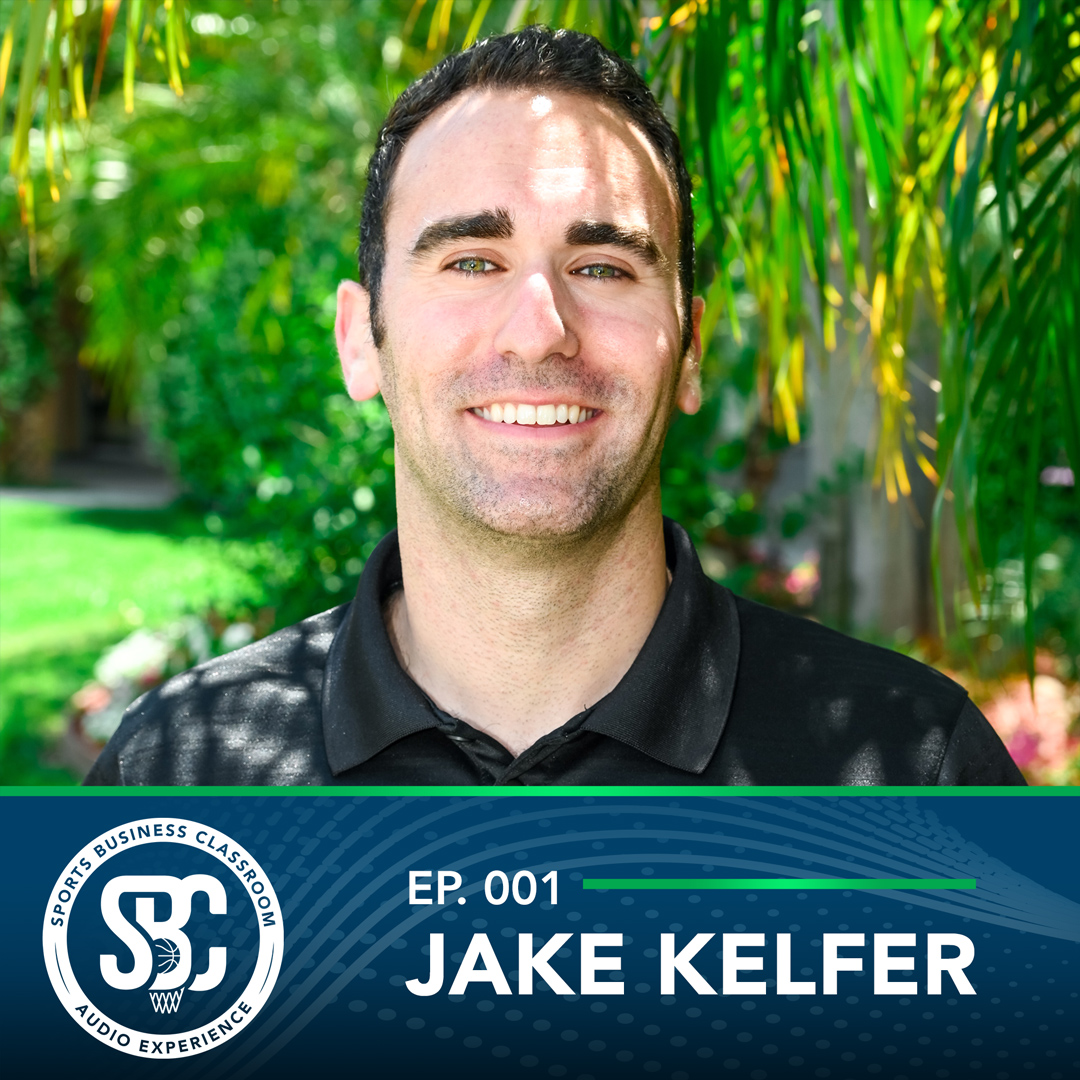 ELEVATE YOUR SPORTS CAREER WITH JAKE KELFER (EP. 001):
In our very first episode, we sat down with motivational speaker, bestselling author, and sports entrepreneur Jake Kelfer.
In this episode, we will talk about:
Jake's journey to working in sports
How he wrote 2 bestselling books by 25
The importance of defining success on your own terms
The "Go Big or Go Home" mentality that led to Jake creating a secondary NBA combine that has helped over 70+ draft prospects sign their first contract
Why Jake speaks on happiness and success
Tips on how to stand out in the job market and elevate your sports career
Jake Kelfer is a lifestyle entrepreneur and life elevator. He is the bestselling author of Elevate Beyond and Elevate Your Network, a high-energy motivational speaker on a mission to inspire millions of people to achieve personal success and happiness. He is the founder of the Professional Basketball Combine which helps NBA draft prospects turn their dreams of playing pro basketball into their reality. He and his work have been featured on Forbes, Sports Illustrated, ESPN, NBC Sports, USA Today, Bleacher Report and many other major media outlets. Connect with Jake on social @jakekelfer!
Connect with Jake Kelfer on: Website | Instagram | Twitter | Facebook | LinkedIn | Youtube
Connect with Sergio Millas on: LinkedIn | Instagram | Twitter
SHOW NOTES
Jake growing up and the combination of education and sports (2:40)
Why did Jake decide to go to USC? (3:38)
Did Jake know what he wanted to do with life when he first went to USC? (4:03)
The different things Jake was involved in at USC (4:47)
Jake getting involved with the Sports Business Association at USC and taking on leadership positions (6:24)
How taking on leadership positions and roles that are difficult can help you stand out and build a reputation (8:00)
At such a young age, how did Jake figure out that taking on leadership roles or difficult roles would be so beneficial? (8:47)
Jake creating the Professional Basketball Combine just a year out of college (11:16)
The "go big or go home" mentality with creating the Professional Basketball Combine (12:50)
Where is the Professional Basketball Combine today? (14:30)
How do different people come together to create an event like the Professional Basketball Combine? (15:37)
How Jake found interns for the Professional Basketball Combine (16:55)
Jake hustling to get the opportunity to work his first NBA Summer League (19:20)
Sergio on the importance of relationships and hustle to get into sports (21:06)
Jake on the process of writing his bestselling book Elevate Beyond (23:30)
What is Elevate Beyond about? (26:32)
The importance of modeling yourself after successful people (28:05)
How does Jake define success? (29:42)
Jake on constantly getting better and growing (31:04)
Jake's strategy of breaking a big long term goal into shorter, weekly goals (32:10)
Where did Jake gain the motivation to do all these things that have made him successful? (34:17)
Some resources Jake recommends to learn about the sports business world (35:20)
Jake's mentors and what he has learned from them (37:25)
Where does Jake's motivation for charity come from? (40:05)
Jake's current charitable challenge (43:28)
Something Jake has learned in the past month that has completely affected his world view (44:20)
What does gratitude look like to Jake? (45:35)
Jake's method of journaling (46:26)
Resources that can list some habits of successful people (47:03)
Books every person should read (47:48)
What college students can do to break into the sports industry (49:24)
Jake's contact information (50:26)