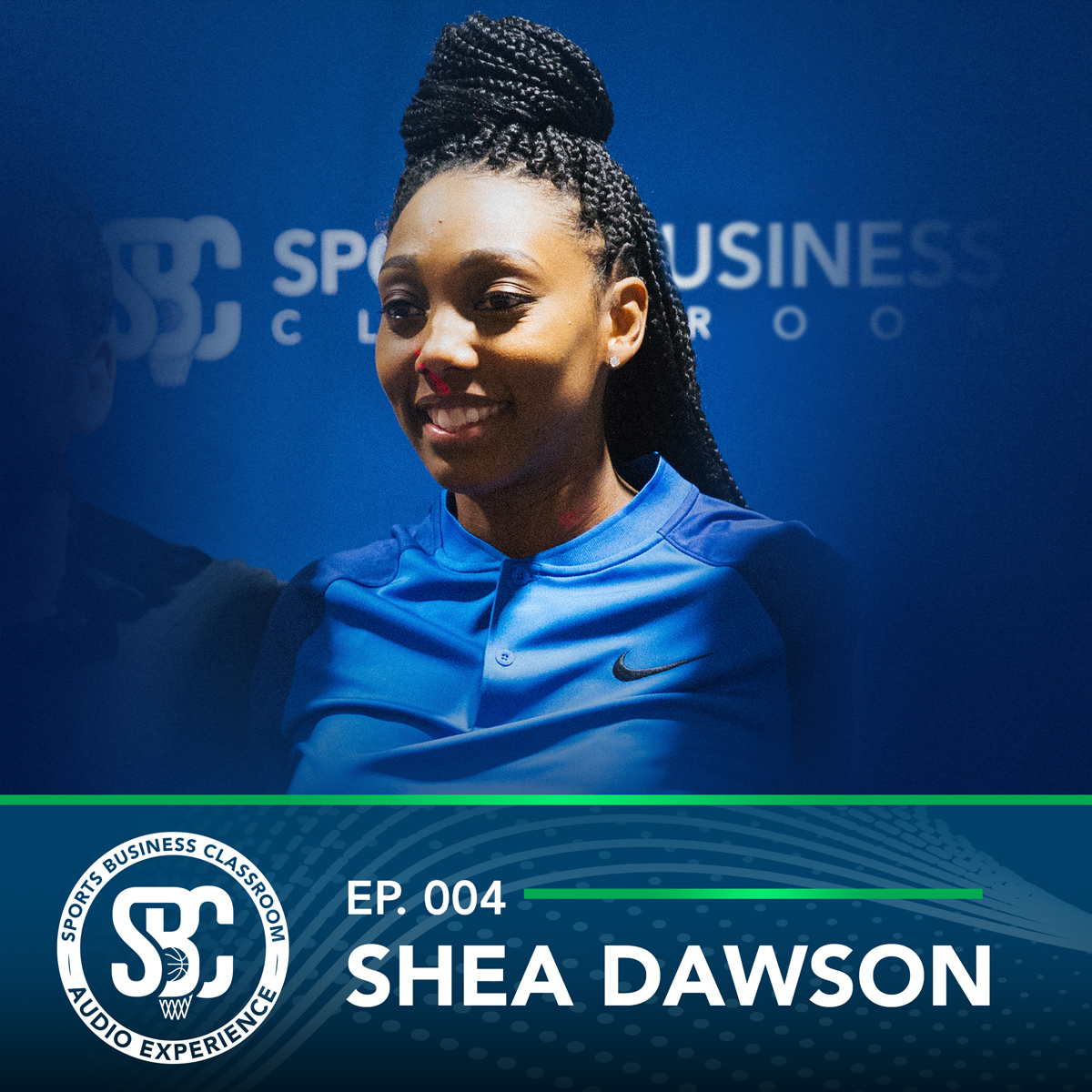 LIVING AN INTENTIONAL LIFE WITH SHEA DAWSON (EP. 004):
In today's episode we sit down with Shea Dawson, Director of Athlete & Community Relations for the incredibly popular sports network Overtime. Prior to joining Overtime, Shea was the manager of player programs and team services for the Philadelphia 76ers, a position where she frequently interacted with NBA superstars such as Ben Simmons, Joel Embiid, and Jimmy Butler.
In this episode we discuss:
What Shea calls the "Shea Dawson Experience"
How she jump-started her career in the NBA
Her "year of YES" and how this impacted her
How being intentional can lead to new opportunities
Shea Dawson is a strong operations professional with a Bachelor's degree in Sports Management from Robert Morris University. Shea is skilled in Player/Athlete Development, Interpersonal Skills, and Servant Leadership. She is devoted to giving her clients and peers the "Shea Dawson Experience", and also posts #Sheahacks on her social media platforms to give motivation to anyone who needs the inspiration. Her mentors consist of George Raveling, Gary Charles, Liron Fanan, Elton Brand, Todd Wright, Warren LeGarie, Albert Hall, and Sergio Millas. Connect with Shea on social to follow her journey @overtimeshea!
SHOW NOTES
Shea talks about everything that led up to her big jump to the NBA. (00:30)

Talks about her first networking experience with Liron Fanan, while traveling & assisting with her younger brother, Malcolm Thomas, who was entering the draft back in 2011. (1:50)

How Shea balanced a variety of different jobs to keep the money flowing while focused on her goal of working for the NBA. (4:30)

Speaks about how she dove into Summer League and had her first interview with NBA executives like Brandon Williams. (5:45)

Shea explains why and how she stays so positive, while explaining her pattern of saying yes. (6:05)

Shea talks about finding her dream job after working at the NBA Summer League and how she prepared and executed her formal NBA interview. (8:00)

Shea talks about being offered a position to be Manager of Player Programs and Team Services for the 76ers. She also speaks about how she transitioned from LA to Philly. (12:00)

Shea touches on the Shea Dawson Experience, and explains how being intentional is the way she chooses to live. (16:40)

Shea talks about what she learned from the players and how she applied experience with her brother to the stars. (18:20)

Shea discusses why she left working for the 76ers and how she got involved with grassroots players. (22:00)

Shea talks about her first experience at an Overtime tournament and attending to support her god brother, Mikey Williams. (22:54)

Shea sent in her resume to Overtime AND started working as the Director of Athlete and Community Relationships. (27:39)

Touches on what Shea has learned from the company thus far. (28:03)

Shea explains how she came about posting SheaHacks on social media and what they mean to her. (29:15)

Realizing what Shea's "why" in life was along with how she stayed motivated to achieve an intentional lifestyle. (36:55)

How Shea has been living as an intentional person to people her whole life. (37:20)

Shea attended one of George Raveling's talks at Rowan College and how he quickly became one of her most important mentors. (39:25)

Shea lists her mentors. (45:10)

What advice would you give our listeners to find a champion/a mentor? (48:50)

Shea brings ups some of the things she struggles with. (54:00)

Shea shares advice to people aspiring to work in the sports industry. (55:20)

When thinking about someone successful, who comes to mind? (56:38)