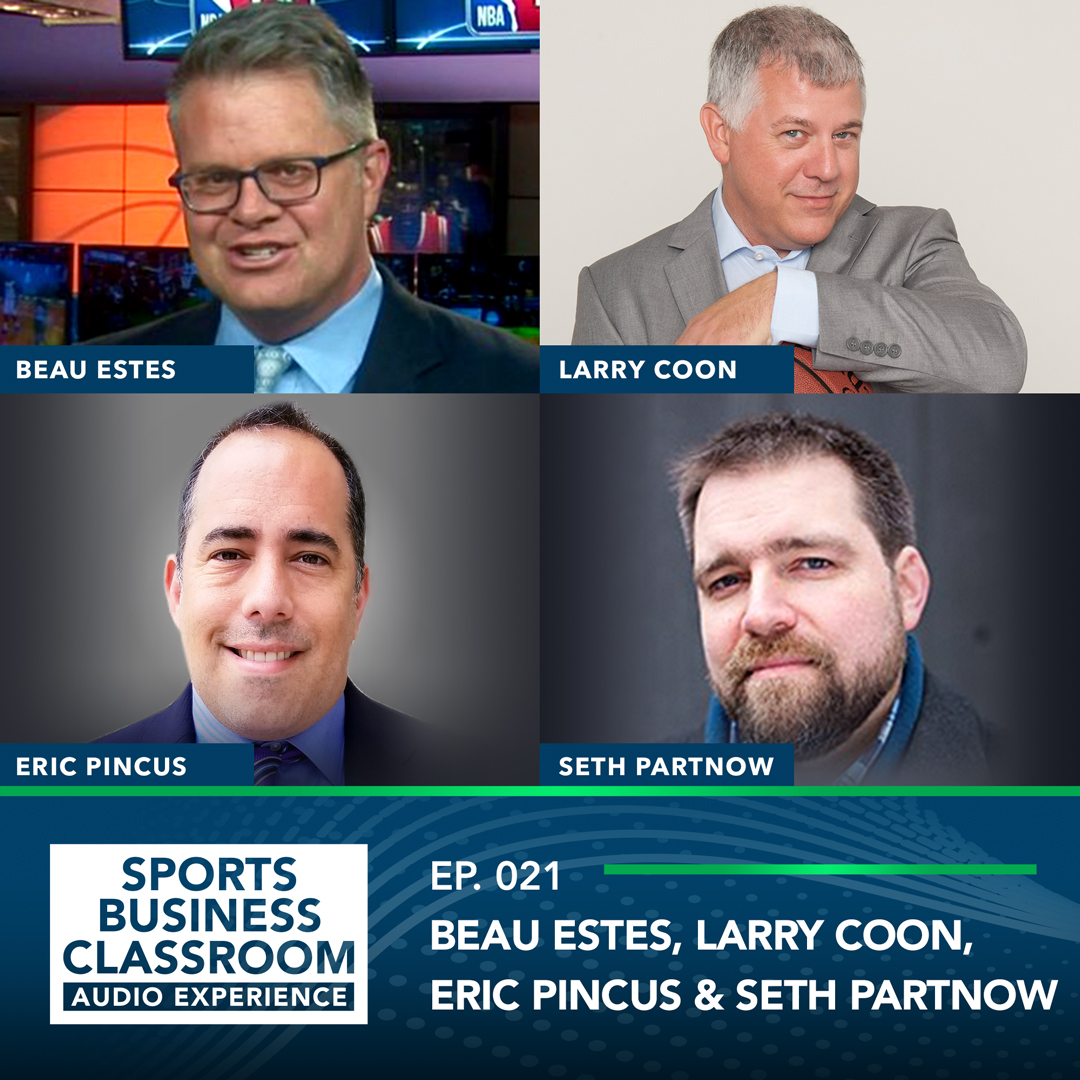 THE CHANGING LANDSCAPE OF THE SALARY CAP (EP.021):
Today's episode features another recorded roundtable discussion touching on the league salary cap.
SBC Web Show host Beau Estes is joined by Sports Business Classroom GM Larry Coon, Capologist Eric Pincus and The Athletic NBA Analyst Seth partnow.
Our guests discussed the immediate impact of the cap decline, what the NBA could do to generate additional revenue and which teams have most to lose/gain pending the decision of resuming the season. If you'd like to watch the discussion you can find it here.
Connect with Beau Estes: Twitter
Connect with Larry Coon: Twitter | cbafaq.com
Connect with Eric Pincus: LinkedIn | Instagram | Twitter
Connect with Seth Partnow: LinkedIn | Twitter