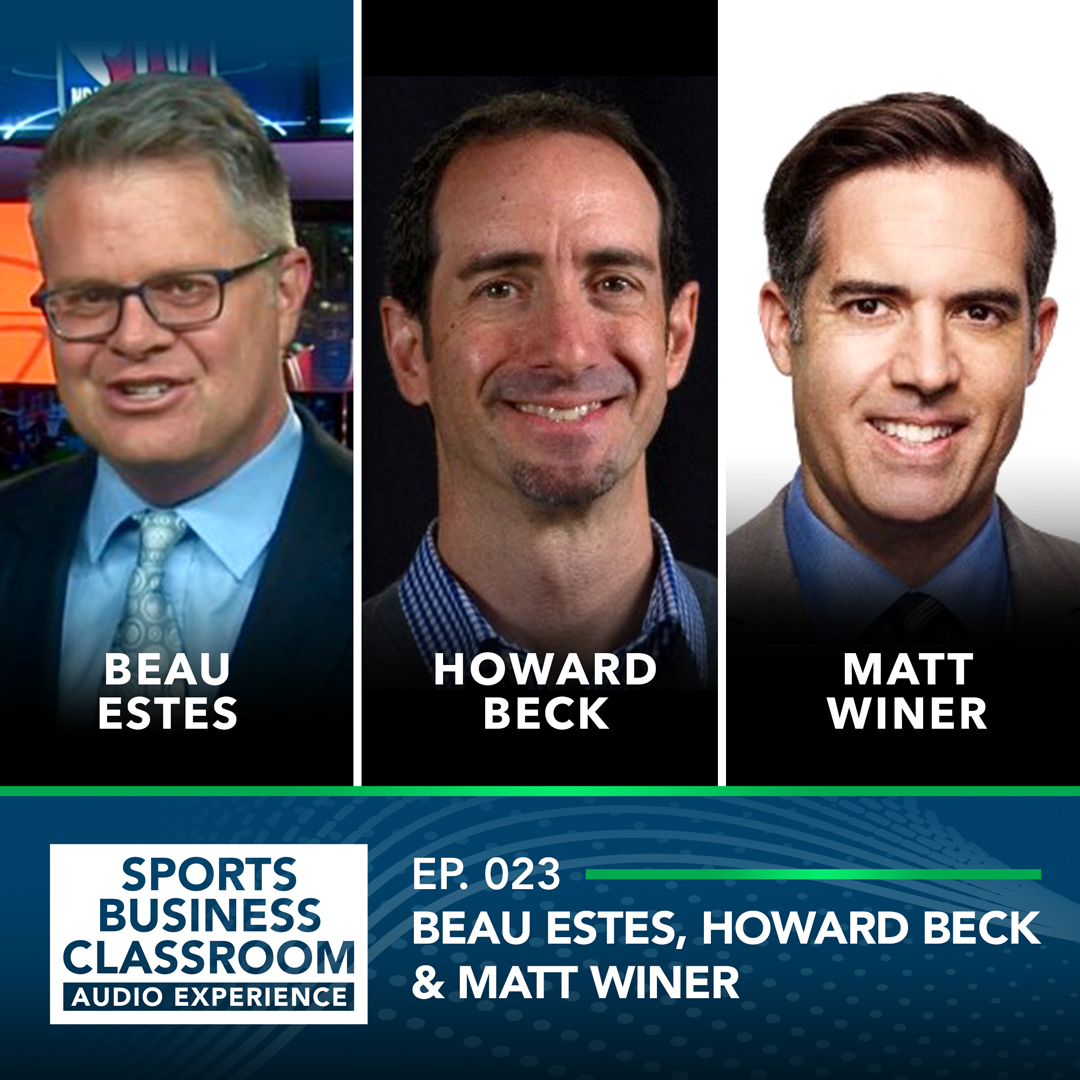 THE FUTURE OF SPORTS COVERAGE & BROADCASTING (EP.023):
Today's episode features another recorded roundtable discussion. This time the topic is the future of sports coverage and broadcasting once the NBA returns.
SBC Web Show host Beau Estes is joined by Lead NBA Writer for Bleacher Report Howard Beck and NBATV Host Matt Winer.
Our guests discussed the changes to covering the NBA moving forward, what the restriction of access into locker rooms will mean for storytelling, and they gave their predictions for how they think this season will play out. If you'd like to watch the discussion you can find it here.
Connect with Beau Estes: Twitter
Connect with Howard Beck: Twitter | Bleacher Report
Connect with Matt Winer: Twitter