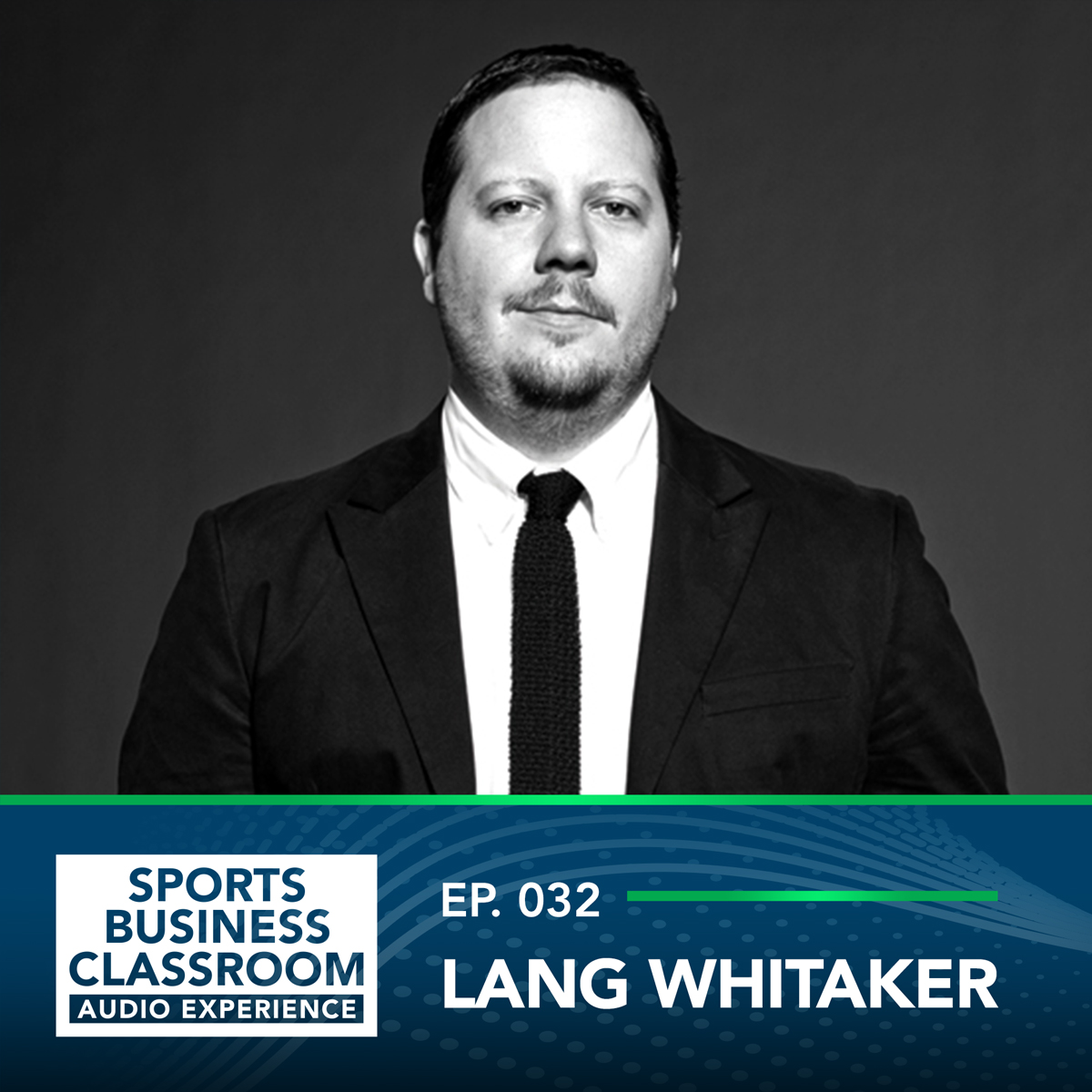 LANG WHITAKER – NEW AGE MEDIA AND ESPORTS MANAGEMENT WITH FORMER SLAM MAGAZINE WRITER AND GRIZZ GAMING GM (EP. 032)
In today's episode, we sat down with author, sportswriter, and Esports GM, Lang Whitaker.
Lang currently works for the Memphis Grizzlies as the General Manager of Grizz Gaming, and as a contributor to Grind City Media. Additionally, Lang works as a contributor to GQ Magazine. He broke into the industry with SLAM magazine in the early 2000s and later worked for NBA Digital, where he wrote for NBA.com, appeared on NBA TV, and co-hosted the award-winning Hang Time Podcast.
In this episode we discuss:
Growing up in Atlanta and having a love for Atlanta sports

Moving to New York and working for SLAM Magazine

Becoming GM of Grizz Gaming with the Memphis Grizzlies
From 2000-2012, Whitaker worked for SLAM magazine, first as an online editor, then executive editor, and finally as editor-at-large. In 2012, he co-hosted the inaugural NBA Social Media Awards with Rick Fox and Shaquille O'Neal. Since 2010, Whitaker has been a contributor to GQ. Lang has also written for many other publications, including The New York Times, Sports Illustrated, and Esquire. In March 2011, Whitaker published his memoir, "In The Time Of Bobby Cox: The Atlanta Braves, Their Manager, My Couch, Two Decades and Me."
Connect with Beau Estes: Twitter
Connect with Lang Whitaker: langwhitaker.com | Instagram | Twitter
SHOW NOTES
Lang's background and experiences that made him so passionate about the local teams in the city (4:07)

Did Lang have dreams of being a professional athlete (8:30)

Lang's decision of moving to New York City (17:28)

Lang's favorite story while working at SLAM Magazine (20:20)

Lang talks about The Links (23:17)

Was it helpful to have a relationship with somebody who also worked in media (27:45)

How did Lang obtain his interview style (28:45)

What it is like undertaking "I'm going to write a book" (32:30)

Where did Lang learn the business side of the industry (42:30)

Lang talks about working for GQ (45:05)

What did it feel like to work at Turner Sports and experience the network (54:58)

Lang's current career and responsibilities (59:55)

What it is like to work as a team and be apart of an invested organization (1:08:09)

How has COVID-19 effected his league (1:12:47)

How does Lang continue to progress and grow in his career (1:15:40)

Resources that Lang uses to grow in his career (1:17:29)

Lang's current career aspirations (1:20:30)

Advice for people looking to be in Lang's position (1:20:45)

Where does Lang think the industry will be 10 years from now (1:23:58)