The Often Forgotten Partial or Non-Guarantee
By: Devin Zanskas
Partial and non-guaranteed contracts aren't always remembered, and who's to say why that is? It's possible, yet not frequently the result of a lack of reporting details. Perhaps it's because it's another minute detail that will affect the team minimally or far out into the future. After all, a non-guarantee is quite similar to a team option. The main difference is that this can be partially guaranteed, while a player cannot be guaranteed any money following a declined team option. Regardless, it's worth being reminded of what the partial or non-guaranteed contract is and who has one to more accurately assess an NBA team.
According to Larry Coon's Salary Cap FAQ, in addition to being able to only guarantee partial amounts, partial and non-guaranteed contracts differ from team options in that there can be incentives that determine if a player maximizes their agreed-upon salary. For example, Joel Embiid signed a 5-year $148 million contract just before the 2017-2018 NBA season. At this point, that contract is a no-brainer as far as the Philadelphia 76ers are concerned.

However, it's worth noting the Embiid only played 31 NBA games up to that point. Due to the extreme circumstances at the time he was up for the extension, the peaks and valleys of his potential salary were equally extreme. Since the extension Embiid signed was the Designated Rookie Extension, he could've been eligible to make up $178 million over the 5 years following the 2017-2018 season. According to spotrac.com, in order to have made the jump from 25% to 30 % of the salary cap, he would've had to have made the All-NBA first team in 2018. However, Embiid narrowly missed out by making the All-NBA second team that year. Despite missing out on the potential $30 million raise over 5 seasons, Embiid still ended up fine considering his early-career health concerns. In fact, review the contract notes below from Spotrac to see the reduced guaranteed salary by season if waived and not playing at least 25 games or 1,650 minutes in a season. Based on the third bullet point from the bottom on the contract notes, Embiid will have to play at least 1,650 minutes next season to do so in 3 of 4 seasons and eliminate the 76ers right to waive him with a reduced guarantee. However, it's safe to say that Embiid has solid odds of remaining a 76er as long as he wants.

Besides maximum extensions, there are middling deals around the NBA that may vastly alter one's perspective if they were aware of the partially or non-guaranteed final year. For example, Julius Randle was one of multiple power forwards signed by the New York Knicks last summer when he signed a 3-year, $62.1 million contract. Although many may not remember that the final year of that deal only has $4 million guaranteed on it. That $4 million is also the only money on the books for the Knicks besides their upcoming draft picks. Another signing that hasn't aged particularly well is the 4-year, $70 million extensions for Eric Bledsoe, which only has $3.9 million of his $19,375,000 guaranteed in the final year. In the event that the Milwaukee Bucks decide to move on from Bledsoe, that $15 million disparity may be a strong selling point, even though that would be dead salary for the team he was on if they decided to waive him. Either way, partial and non-guaranteed contracts might not be thought of, even as much as the team option, but it may make a fan feel better about a long extension.
ABOUT THE AUTHOR DEVIN ZANSKAS: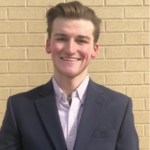 Devin Zanskas is a 23-year-old and who was born and raised in Milwaukee, WI. He graduated from UW-Milwaukee in May 2020 with Bachelors of Business Administration, majoring in Finance and minoring in German Business. Currently, he works for MillerCoors as a Payroll Analyst in their Finance Department. Upon completion of Sports Business Classroom 2020, Devin launched "Knuck If You Buck", the Milwaukee Bucks Podcast brought to you by the Hoop Heads Podcast Network. When Devin is not working, writing, podcasting, watching NBA games, hoopin' in his driveway, or playing NBA 2K, he prefers to spend his time with my family and friends, exercising, going on hikes, watching the Sopranos or Avatar: the Last Airbender for a throwback, and listening to anything from Simon & Garfunkel to A Tribe Called Quest and anywhere in between.