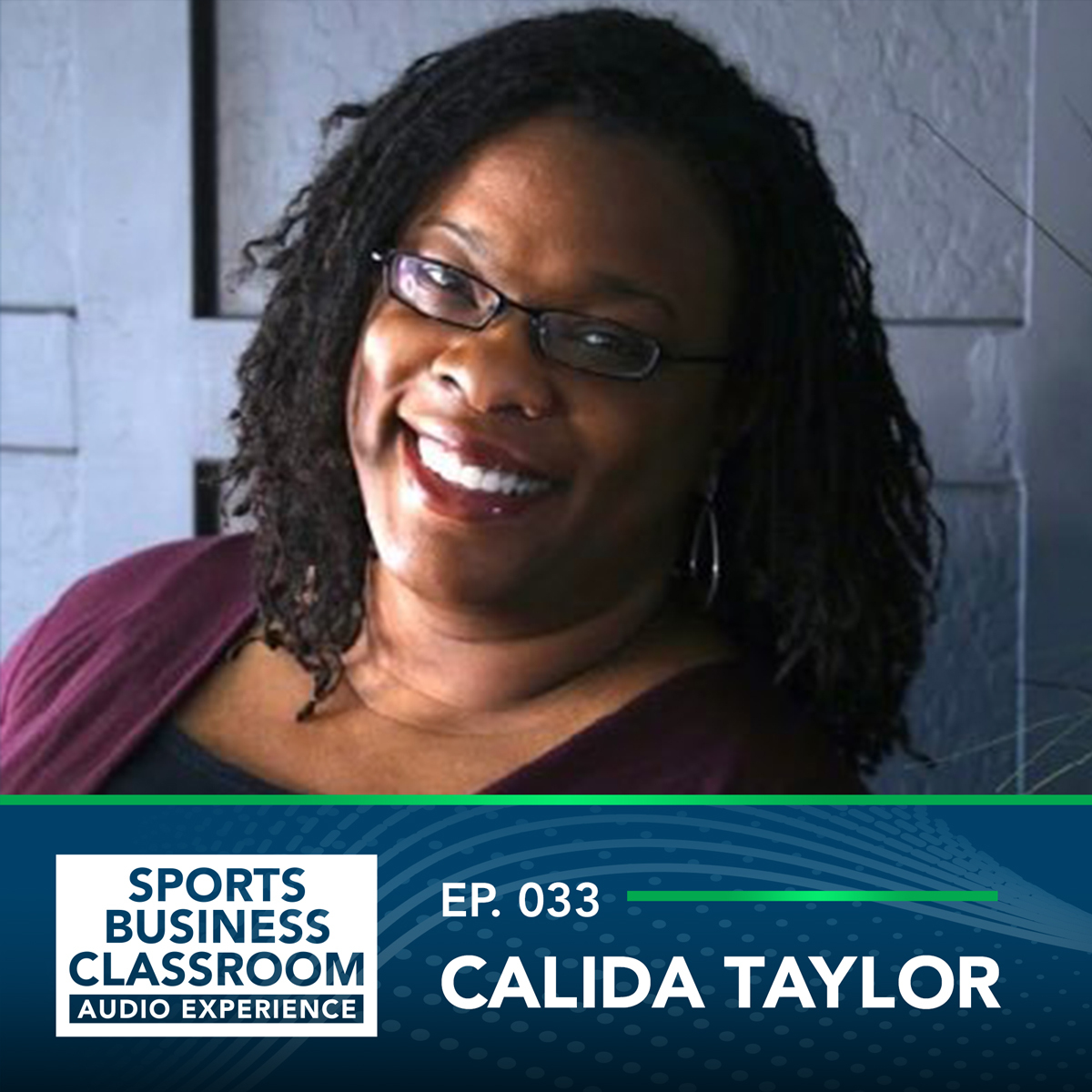 CALIDA TAYLOR – WINNER OF NBATV'S GM SCHOOL COMPETITION POWERED BY SAP (EP. 033)
In today's episode, we sat down with the winner of NBATV's GM School competition, Calida Taylor. Calida is a graduate of Princeton University and Harvard Law School currently living in the Phoenix, AZ area. Calida is a corporate attorney with a passion for NBA team building. She enjoys diving into the CBA and basketball analytics in her free time and has been a guest on multiple NBA podcasts.
In this episode we discuss:
Winning NBA TV's GM School

How tough the GM school competition from SBC was

Pursuing her dream job in the NBA
The GM School provides an opportunity for NBA fans to have the opportunity to showcase their passion for data analytic skills while competing for a chance to break into a front office. Contestants put their knowledge and skills to the test through a series of high-pressure, analytics-focused challenges such as the draft challenge, media session challenge, hiring a coach challenge, and the trade rumor challenge. From participating in a mock post-game press conference to drafting franchise building blocks and selecting a starting five lineup, the contestants were put under the watchful eye of an All-Star panel of judges, including former GM Billy King, WNBA star Renee Montgomery, and former GM Wes Wilcox. At the end of the 3 episodes, the judges selected Calida as their winner based on the performance and results of the challenges.
You can watch all 3 episodes of GM School here:
Episode 1: https://youtu.be/yCpvOpov7Q8
Episode 2: https://youtu.be/JeE7QpO0L0Q
Episode 3: https://youtu.be/3D9SI7RmKcQ
Connect with Beau Estes: Twitter
Connect with Calida Taylor: LinkedIn | Instagram | Twitter
SHOW NOTES
The moment when Ben told Calida she won NBATV GM School (4:10)

Has Calida thought about working with her fellow NBATV contestants in the future (6:55)

What it says about Calida now that she has emerged as the winner of NBATV GM School (10:33)

Was Calida nervous for the show (12:50)

What kind of preparation did Calida do for the show (13:39)

What is a typical day like on the NBATV GM School (17:10)

Her relationships with the contestants on the show (18:45)

Calida talked about her toughest challenge on the show (20:17)

What Calida's dad would think about his daughter winning NBATV's GM competition (22:33)

Calida speaks a little bit about each of her fellow contestants (23:30)

When did Calida's interest in basketball start (25:37)

If Calida could have any job in the world what would be her job title (27:13)

What should people be doing if working towards finding a career in basketball (28:18)

What is the next step for Calida (30:57)

What are some of Calida's habits that are useful to her everyday life (34:20)

Calida shares the resources she uses today (35:49)

Calida talks about her family's reaction to her winning the competition (37:04)