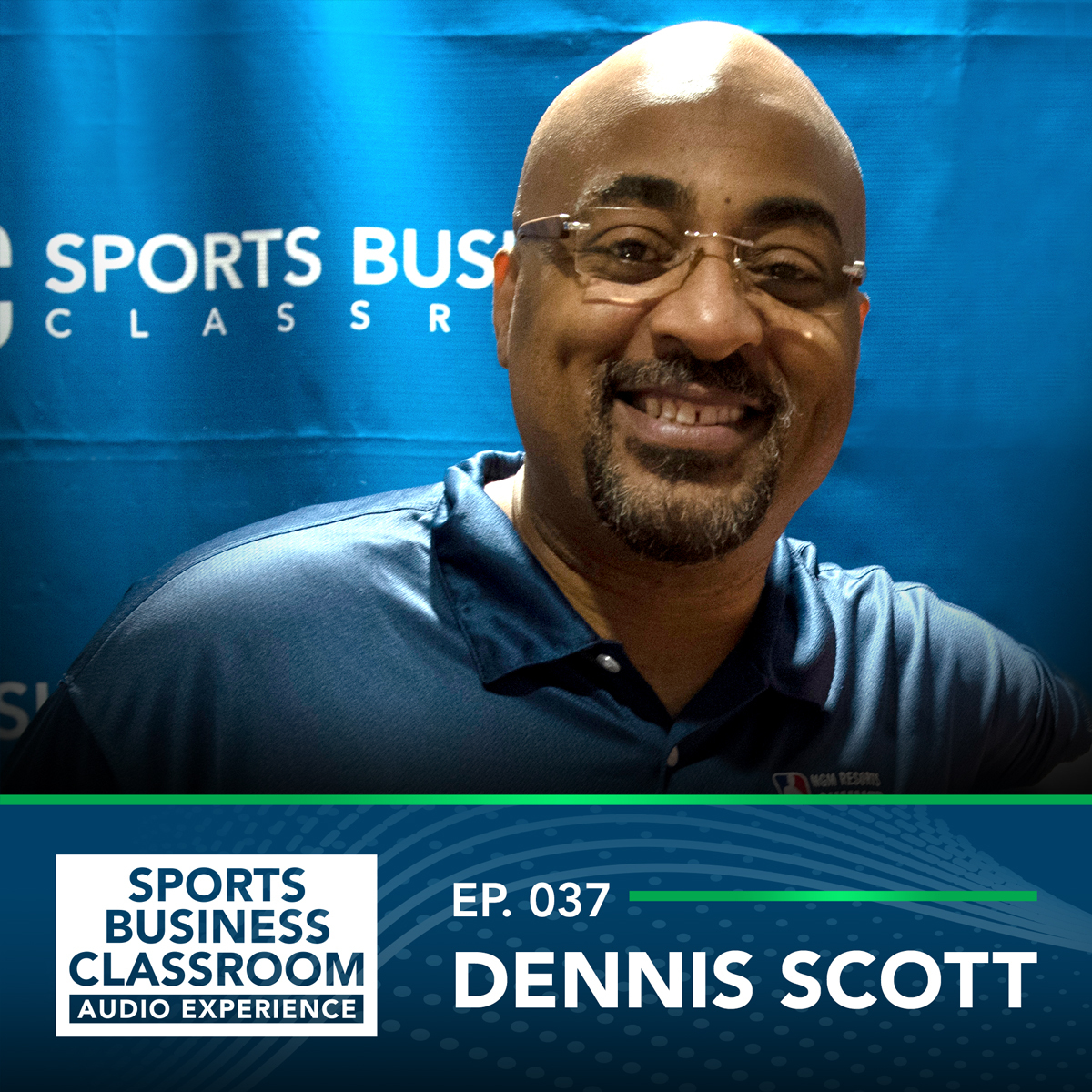 DENNIS SCOTT (EP. 037)
In this episode of the Sports Business Classroom Audio Experience, host Beau Estes sits down with the GM of SBC, Larry Coon. Larry is a computer scientist and member of the IT department at the University of California, Irvine, but is known around the league as a leading authority on the NBA salary cap. He is the author of the Salary Cap FAQ at CBAFAQ.com, and has been a regular contributor to outlets such as ESPN.com and BasketballInsiders.com.
In this episode we discuss:
How and why he originally got interested in the CBA
What changes he's expecting in the new CBA
The Evolution of SBC
How you can use SBC to land and excel at a job in the NBA
His CBA Mastery Course
Larry makes regular media appearances including television (Spectrum SportsNet, ESPN's Outside the Lines, and MSG Network), radio, and podcasts. He has been featured in the New York Times, Los Angeles Times, Orange County Register, and Sports Illustrated. Larry continues to teach computer science curriculum at California State University, Irvine, and serves as the General Manager and Lead Instructor for Sports Business Classroom, the Executive Session, and is a program lead for the League Salary Cap major. He has also just released his very own online course going deeper than he ever has before into teaching the salary cap. You can learn more at ondemand.sportsbusinessclassroom.com.
Connect with Beau Estes: Twitter
Connect with Larry Coon: Instagram | Twitter | CBA Mastery
SHOW NOTES
Dennis talks about the type of basketball player he used to be (8:00)

Dennis talks about the kind of confidence he used to have during the game (9:13)

When did Dennis realize that he was going to pursue basketball (11:15)

Where and when did the root of Dennis' confidence come from (14:17)

How was the transition to Flint Hill (15:50)

What does it mean to Dennis to be apart of Lethal Weapon (18:10)

What was it like being a basketball superstar (21:21)

How was Dennis Scott's relationship with Shaquille O'Neal (23:30)

What's the lesson in being on a team with successful players (26:10)

Dennis talks about what it was like being on a rising team with Shaq (27:50)

Dennis Scott speaks about his mentors (30:13)

What was it like for a player to not go to training camp once you retire (38:47)

Dennis talks about his business

Shooter's Paradise

(45:00)

Where will Shooter's Paradise be at in two years (52:57)

Where can people learn more about Shooter's Paradise? (55:40)

What are Dennis' secrets when it comes to shooting (56:30)

What advice does Dennis have for people wanting to break into the business of hoops (1:00:15)