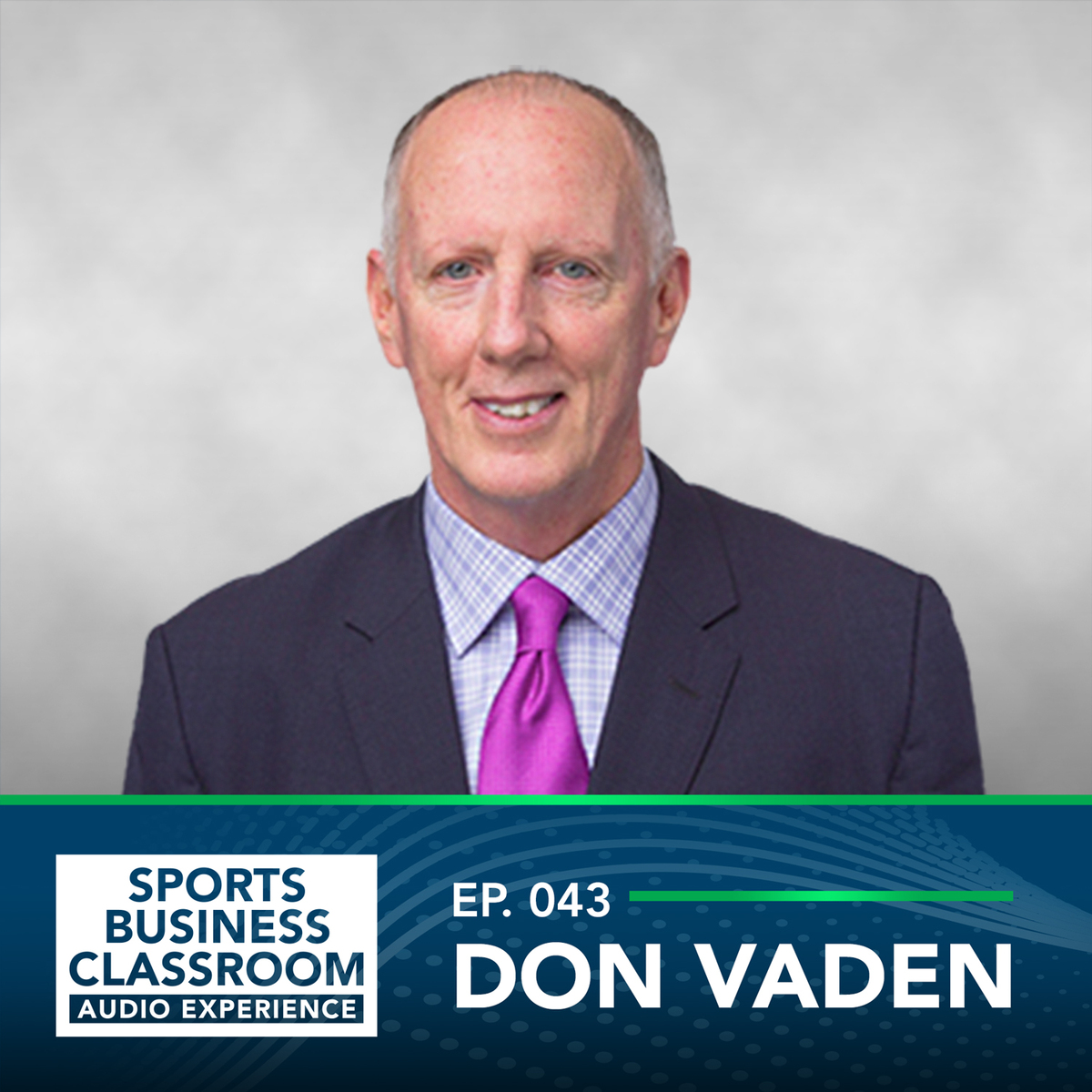 DON VADEN – SETTING YOURSELF UP FOR SUCCESS (EP. 43)
In today's episode, we sat down with President of Don Vaden InterActive Consulting and Former Vice President of Basketball Operations for the National Basketball Association and Director of Officials Don Vaden. Don worked for the NBA from 1988 until 2018 and served the game of basketball in many ways for both the NBA and WNBA. Don refereed from 1988-2003, as well as the NBA Finals in 2002. He also served on the Management Team from 2003-2010, worked as Director of Officials for the NBA from 2011-2016, and Director of Officials for the WNBA from 2016-2017.
In this episode we discuss:
What keeps Don motivated

The development of refereeing

Don's new business venture in consulting
Prior to joining the NBA Don graduated from Lynchburg College (VA), played professional baseball, taught Physical Education, coached high school baseball, football, indoor track, was an assistant college baseball coach, and refereed NCAA basketball. Don was the first director in League history to serve both leagues. Don was a team consultant for the Portland Trailblazers, Orlando Magic, Detroit Pistons, and Washington Wizards. Currently, Don works with a number of NBA teams as well as the Big 12 men's basketball officials. His consulting role includes producing development and training for NCAA officials, focusing on improving the working relations between players, coaches, and referees, and educating players on improving their performance through increased knowledge of the rules and analytics.
Connect with Beau Estes: Twitter
Connect with Don Vaden: LinkedIn
SHOW NOTES
What brought Don to become a referee (4:05)

When did Don realize that refereeing could become his career (5:50)

What is the biggest challenge of being a referee? (12:08)

What was the decision point and what attracted Don to becoming a referee for the NBA (15:20)

What was Don hoping to achieve with his new business and how did he set himself up for success (22:20)

Don talks about what his goal and purpose was for Don Vaden Consulting (23:50)

What is the service that Don Vaden Consulting provides (25:30)

Don talks about his partners and his team's dynamic (27:15)

Don gives listeners a scenario to give them an idea of what his company does for NBA teams, coaches, and players (30:15)

Referees thoughts on replay and how it has evolved (38:18)

How does the physicality of basketball today differ from the '90s (46:30)

Based on Don's experience, what advice does he have for young people who want to get into the business of basketball (55:30)

What Don does do to stay motivated (57:45)

How can people get in touch with Don (1:01:30)