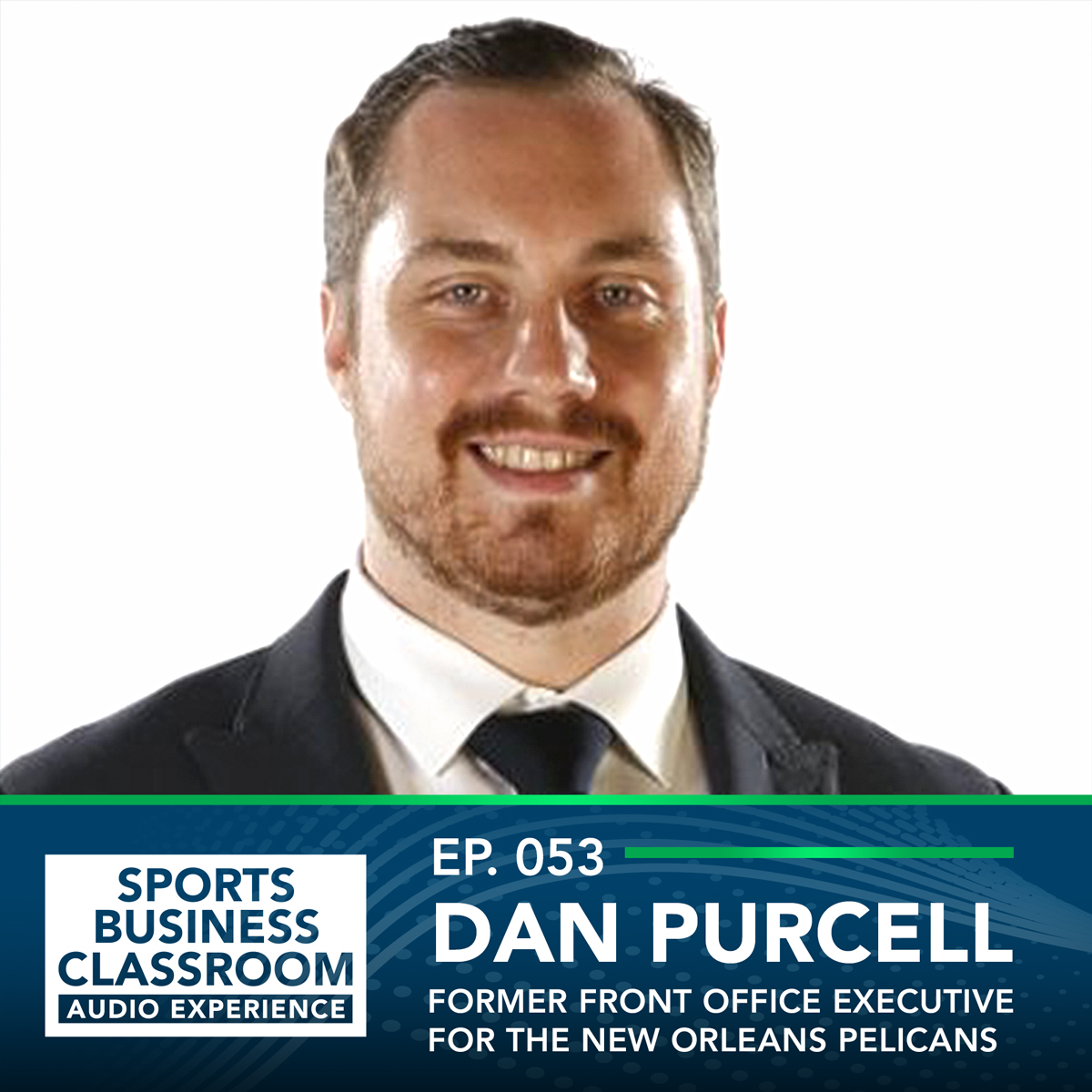 CHASING YOUR DREAMS WITH DAN PURCELL (EP. 53)
In today's episode of the Sports Business Classroom Audio Experience, we sat down with Dan Purcell, former Front Office Executive for he New Orleans Pelicans. Purcell's basketball journey began when he was recruited to Lake Erie College to play Division III basketball. Lake Erie College finished 21-7 that season, earning the program's first bid to the NCAA Division III Tournament after winning the Allegheny Mountain Collegiate Conference regular-season and tournament titles. After graduating, Purcell landed a job with The National Basketball Academy (TNBA).
In this episode we discuss:
Dan's college basketball career

His transition from being a player to working in the industry

Dan's current goal and how he stays motivated

What he has learned from his journey thus far
As an Operations Assistant in the TNBA, Purcell helped in all facets of a wide-ranging operation that includes advanced teaching, summer camps and running youth basketball clinics for the Cavs and other NBA franchises. In 2009, when the Academy began a business relationship with the then-New Orleans Hornets, Kline-Ruminski picked Purcell to run the operation in Louisiana. Four years later, he was hired as the team's Basketball Operations Assistant and was then promoted to Basketball Operations Manager.
Connect with Beau Estes: Twitter
SHOW NOTES
How playing college basketball impacted Dan's life?(3:05)

When he realize that the NBA would not be a potential career choice (7:05)

What Dan was trying to do during college to set himself up for the future (11:05)

What direction Dan went when his college days were coming to an end (18:15)

What were Dan's responsibilities while working at The National Basketball Academy (22:05)

How Dan's first opportunity with the NBA arrived? (23:00)

When did Dan make the transition to working with an NBA team? (30:05)

What Dan has learned from failure (39:35)

What does an Operations Manager do? (44:05)

What did you learn in his role (47:45)

When David Griffin got hired how did you react and deal with the news? (57:15)

How did you use the time of the pandemic to figure out what was next for you? (1:00:30)

Dan's current goals (1:05:35)

What have you learned from this journey that you can share with people who are trying to break into the business (1:07:05)

What do you use for motivation? (1:11:25)