Arn Tellem, Vice Chairman, Palace Sports & Entertainment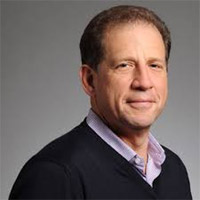 Arn Tellem  is vice chairman of Palace Sports & Entertainment, which owns the Detroit Pistons.  From 1981 to 2015 he was a sports agent best known for his representation of basketball and baseball players. He was Vice Chairman of the Wasserman Media Group, a global sport and entertainment marketing agency headed by Casey Wasserman.  From 2009 to 2010 he wrote a semi-weekly sports column for The Huffington Post.  He has also written for Sports Illustrated, the Op-ed page of The New York Times, Grantland and The Japan Times.
Tellem is a native of Philadelphia.   He graduated from Haverford College in 1976 and from the University of Michigan Law School in 1979. He began his career as an attorney in the law firm then known as Manatt, Phelps, Rothenberg & Tunney, where his mentors were sports attorneys Alan Rothenberg and Steve Greenberg (son of Hank Greenberg).  Tellem specialized in sports law and commercial litigation and became a partner in the firm. He began representing baseball players and also served six seasons (1982–1989) as general counsel of the San Diego Clippers, and was instrumental in the franchise's move to Los Angeles in 1984.
In 1989, he launched his own sports agency, Tellem and Associates. In 1999, SFX Entertainment purchased the agency and later named Tellem chief executive of SFX Sports.  In 2006, Wasserman Media Group acquired his NBA and MLB player representation practices.  Tellem became the President of WMG Management as part of the deal.  He brought along a client base of about 50 NBA and 50 MLB clients, including Tracy McGrady, Jermaine O'Neal, Pau Gasol, Jason Giambi, Hideki Matsui, Nomar Garciaparra and Mike Mussina.
Tellem is certified as an agent by the Major League Baseball Players Association and the National Basketball Players Association, and is a member of the American Bar Association and the State Bar of California. He was an adjunct professor of law at the University of Southern California School of Law, and is on the board of directors of Peace Players International and Seeds of Peace, organizations that bring together kids from conflict regions around the world to promote tolerance and understanding among the youth in those hot spots.
As a player agent, Tellem negotiated numerous high-profile contracts for National Basketball Association and Major League Baseball players. He oversaw WMG's athlete representation businesses and was involved in the strategic direction of the company.
In 2006, Sports Business Journal named Tellem the Most Influential Agent in Sports and The Sporting News named Tellem "Most Influential Sports Agent."  In 2004 and 2005, Tellem was the only NBA player agent named to The Sporting News "50 Most Influential People in Sports Business" and was recognized as the industry's top agent by the magazine in 2003, 2004, 2005 and 2006.  In 2008, Sports Business Journal ranked him second among sports agents.  Two years later Business Insider named Tellem one of the world's four "best" sports agents.  In 2013, Forbes ranked Tellem the third most powerful agent in sports; and first in basketball.