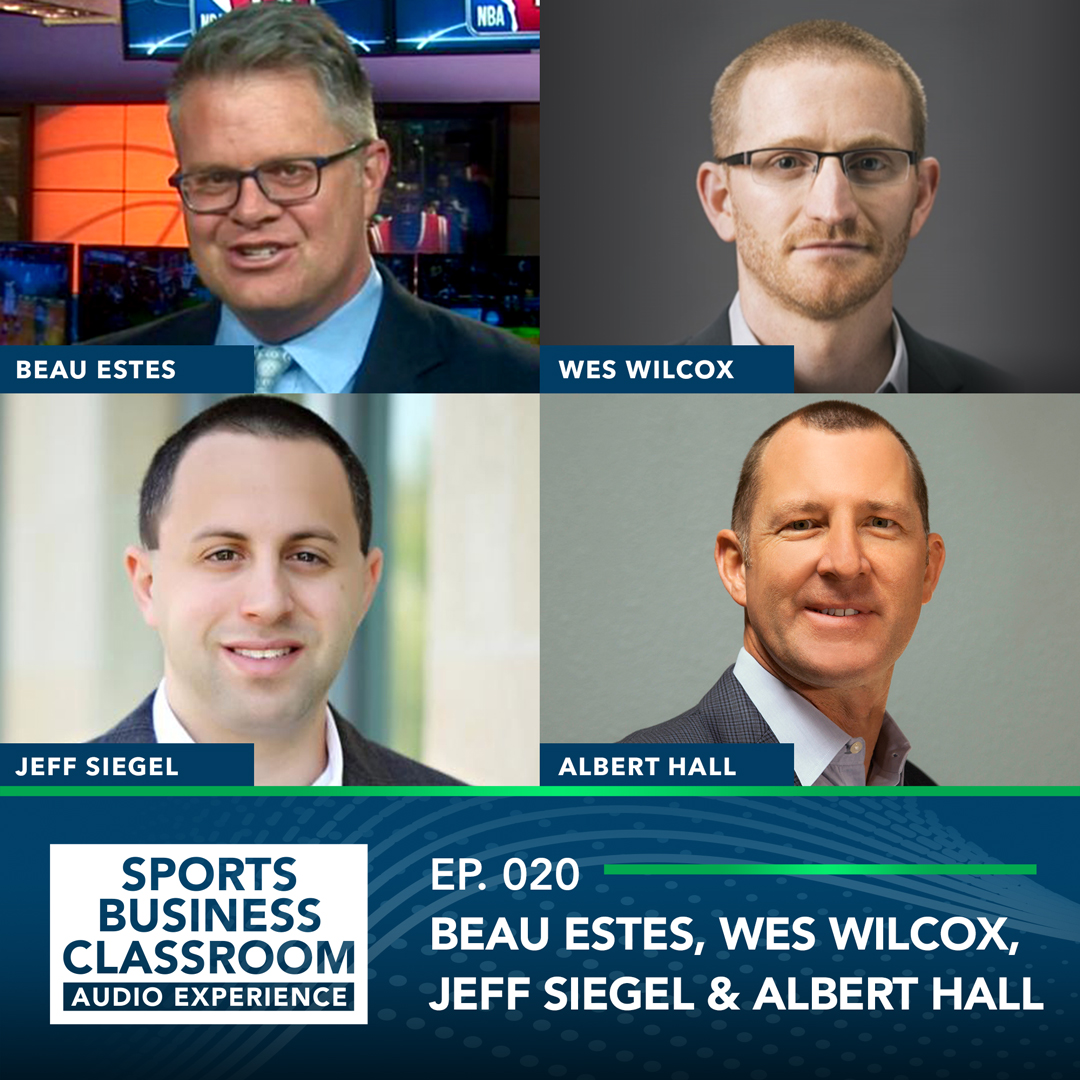 BASKETBALL BUSINESS ROUNDTABLE (EP.020):
This episode of the SBC Audio Experience is a little different than what you'd normally experience with this show. Today's episode was recorded as a roundtable discussion regarding the current state of basketball during the shutdown caused by COVID-19.
Hosted by NBATV Talent Beau Estes, the guests are Sirius XM & NBATV Analyst Wes Wilcox, Earlybirdrights.com Founder Jeff Siegel, and HallPass Media President Albert Hall.
Our guests discussed their connection with SBC and what the program is. They also went in to the ways individuals can create value for themselves and stand out during these unprecedented times. In addition, they each went into the economic impact of the NBA hiatus, and how it effects the vendors, businesses, and sponsors around the game, as well as what impact it could have on the Salary Cap and subsequently team's roster moves. If you'd like to watch the discussion you can find it here.
Connect with Beau Estes: Twitter
Connect with Jeff Siegel: LinkedIn | Twitter | earlybirdrights.com
Connect with Albert Hall: LinkedIn | Instagram | Twitter | hallpassnetwork.com
SHOW NOTES
Thanking our first responders (0:18)

Wes Wilcox explains what it's been like transitioning from the season (1:20)

Jeff Siegel talks about experiencing SBC as a student (2:50)

Albert speaks about what his company is currently working on (4:29)

Beau speaks about SBC (6:38)

The economic impact of NBA hiatus (7:03)

What it would be like for the NBA to restart or resume the season (14:00)

How the revenue will affect the 2020-2021 salary cap (18:10)

Advice for students trying to best position themselves when life starts to go back to normal (29:00)

Wes shares his opinion on what people that are coming out of college should be doing during this unique time (30:30)

What can people be doing right now to prepare for going back to work (38:38)