GENERAL SESSION: THE BUSINESS OF BASKETBALL
DATES: JULY 7-13, 2019
Students who are accepted into this program will get an immersive, inside look into the world of sports and the intricacies of the business of basketball, all while in an ideal setting conducive to learning the subject matter.
Sports Business Classroom is organized like a college. All students get a little bit of everything in the "GE" sections, and also choose a "Major" for in-depth learning. The 2019 Sports Business Classroom majors are:
In addition, Networking, Resume Writing and Interviewing is a GE topic but not a major.
Students accepted into this program will be exposed to all of the above curriculum from teachers and speakers who are at the forefront of the subject matter. Past speakers include Adam Silver, Rob Pelinka, Scott Brooks, Mike D'Antoni, and Rick Carlisle (see our past speakers list).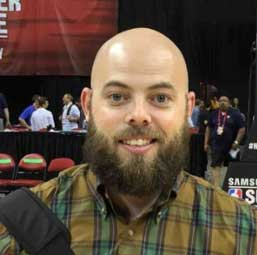 "The Sports Business Classroom has been the experience of a lifetime. The amount of insight I've gained, the networking, the contacts, and just the really fantastic people that we've had an opportunity to hear from, meet, and learn from has been indescribable.

Anyone interested in getting a position in a front office with an NBA team should come to this program.

It's been incredible. It's impossible to beat this."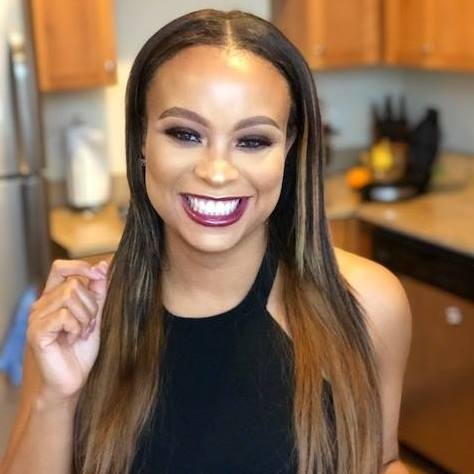 "The Sports Business Class came highly recommended, but it exceeded all of my expectations.

It was truly a once in a lifetime opportunity to be fully emerged in the game itself, while also interacting with decision-makers at every level of the NBA.

I learned so much from the instructors, speakers, and my peers. If you love the game of basketball, there is no better place to spend a week."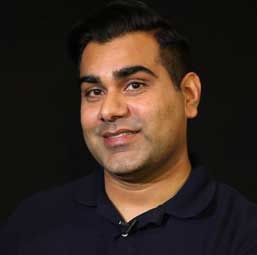 "From the curriculum to the access that you get, to meeting all these NBA personnel to just the overall atmosphere here, it's a natural high.

The highlight of the week was meeting Commissioner Adam Silver. We met Adrian Wojnarowski, and then we met some of the coaches like Rick Carlisle and Mike D'Antoni.

It has been amazing to get their perspective on breaking into the league.

So if you love basketball this is the place to be."
HOW ARE CLASSES STRUCTURED AT
SPORTS BUSINESS CLASSROOM?
Content is delivered in various formats in order to maximize learning opportunities, effectively deliver a wide variety of content, and provide students with direct access to some of the best minds in the business.
The 2019 Sports Business Classroom content formats are:
Lectures: One-hour, instructor-led GE sessions. Each topic has multiple lecture sections – e.g: 101, 201.
Roundtables: One-hour moderator-led panel discussions with industry experts.
Practicums: Hands-on exercises in specific topics. For example, the Salary Cap practicum will simulate a mock trade deadline, and the Job Hunting practicum will match students with prospective employers in a "speed dating" format.
Deep Dives: Here's where you really get into your chosen major. SBC will provide three deep dive sessions that are three hours each. The content and format will vary by major:

League Salary Cap: Larry Coon's extensive lecture series on the NBA's Collective Bargaining Agreement. This is the same content he teaches directly to NBA teams. You will be learning elbow-to-elbow with industry personnel who are taking this series as the Executive Session.
Scouting, Video and Analytics: Work in small groups directly with league personnel as they take you through their work processes as part of the NBA Summer League.
Social Media, Digital Branding, and Broadcasting:  Immersive activities such as working directly with a player to build his digital brand, or interning with Turner as they broadcast the NBA summer league.

Guest Speakers: Grab lunch and sit back while an NBA coach or executive talks about his or her personal experience and what it takes to succeed in this business.
WHY IS THE SPORTS BUSINESS CLASSROOM DIFFERENT THAN OTHER EDUCATIONAL PROGRAMS?
Sports Business Classroom provides the best of all worlds – a rich learning environment, direct access to top industry executives, and immersion in the best setting imaginable – the Las Vegas Summer League. Opportunities for Sports Business Classroom students include:
Learn from the best in the business, in areas where job opportunities exist
Obtain credential access to seven (7) days of the Las Vegas Summer League and exclusive events not open to the public
Direct access to and networking with league executives and personnel
Based on performance during the Sports Business Classroom, a minimum of two (2) jobs will be offered to work at the following Las Vegas Summer League
Hands-on experience in areas such as scouting, video, broadcasting and social branding
Interview opportunities with prospective employers
Immersion in the NBA Summer League
An SBC-Only seating section reserved for SBC students
WHO IS THE SPORTS BUSINESS CLASSROOM DESIGNED FOR?
Individuals who want to pursue their dream of working in sports
Students who are looking for an opportunity in sports & want to prove they have what it takes
Current sports industry professionals who want to expand upon their existing skillset
Individuals who have a passion for learning & growth