A TRADITION OF GROOMING TOP SPORTS BUSINESS TALENT
Over the last 14 years, the NBA Summer League has been a premier feeding ground for the next wave of not only players, but future executives and coaches as well.
VSL Properties, founders of the Las Vegas Summer League have assisted in placing over 40 young professionals with front office, coaching, agency, and league positions throughout the sports business world.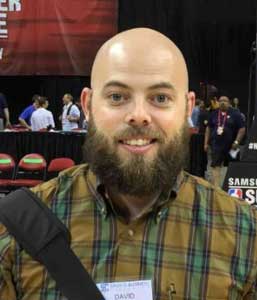 Dave Dufour | High School Basketball Coach | Tuscon, AZ
"I think if you quit trying to grow and you quit trying to learn you're never going to get anywhere and I'm trying to keep moving forward, so I saw this as a way to learn from the best in the industry. The Sports Business Classroom has been the experience of a lifetime. The amount of insight I've gained, the networking, the contacts, and just the really fantastic people that we've had an opportunity to hear from, meet, and learn from has been indescribable.  Unless you are a real NBA nerd, you probably don't know who a lot of people that we've met. And you probably wouldn't understand the finer points of advanced analytics. But I will tell my piers that this has been a transformational experience for me. To be inside the way that we've been has opened my eyes to a lot of possibilities.  Anyone interested in getting a position in a front office with an NBA team should come to this program. I can't imagine there's a better program out there where you're going to meet more people, and be in front of more people, and more importantly more people are going to meet you.  We're right in the middle of Summer League, and everyone who's anyone in the NBA is right here in Vegas at the Thomas and Mack Arena. I guess this is what it must feel like to be in a front office on game day, but it's been every single day we've been here. It's been incredible. It's impossible to beat this."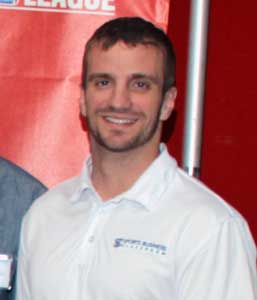 Kyle Bates | Army Veteran | Springfield, VA
"I've been a hoops junky all my life and so as I was coming to the end of my service I was trying to find the next career for myself. This was an opportunity that caught my eye and I really tried to go full board in to it. It's a relationship business and so getting to meet some of the most influential actors in the NBA is pretty awesome. We were able to sit with the scouts during games and really watch the game through their eyes. It gave great insight into the lingo and some of the intricacies that they're looking for.  Everyone has been super helpful and I think it just goes to show the kind of respect that Larry Coon, Eric Pincus, and Nate Duncan garner throughout the league. The people they brought in to speak really opened up to the group. I didn't quite know what to expect coming into this experience but I couldn't have asked for anything better."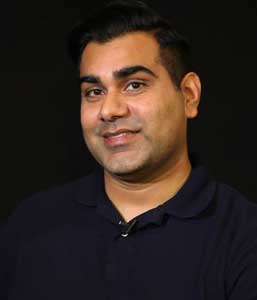 Amit Barot | IT Consultant | Irvine, CA
"If you want to understand the business of basketball from analytics, to the salary cap, there's no better place then the Sports Business Classroom. For me it was my first step in exploring the opportunities in the sports business world. After this week I definitely see this as a possible career for myself. From the curriculum to the access that you get, to meeting all these NBA personnel to just the overall atmosphere here, it's a natural high. The highlight of the week was meeting Commissioner Adam Silver. It just seems like a very knit family. We met Adrian Wojnarowski, and then we met some of the coaches like Rick Carlisle and Mike D'Antoni. It has been amazing to get their perspective on breaking into the league.  The biggest thing expressed in this program is the importance of building relationships, putting yourself out there, and following your passion. So if you love basketball this is the place to be."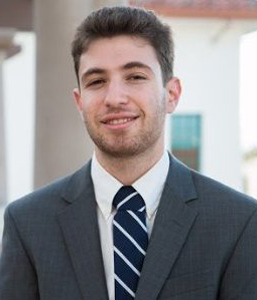 Joey Leifer | Student | San Diego State University
"The Sports Business Classroom was easily one of the most special weeks of my life. I will forever be grateful for the experience and for instilling in me the belief that one day I can also make it somewhere in the basketball world. My friends from home literally could not believe it when I told them about all the incredible people I got to interact and connect with. I can also confidently say that SBC introduced me to some people that I will be friends with for the rest of my life."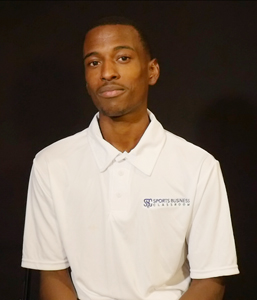 Derrick Allmond | Student | University of West Virginia
"When I got the email from my school about Sports Business Classroom I knew that I had to go, it was as simple as that; attending the Sports Business Classroom was one of the best and most beneficial decisions I made. The Sports Business Classroom gave me a new perspective on things I needed to do and provided me with the knowledge on things exceeding simply the NBA, such as important information on resume building and interviewing, all things that I feel are the general things that we need.  My biggest takeaway is that honesty, passion, and dedication will take you a long way. As soon as I get home I know that everyone is going to ask me a lot of questions and I'm going to tell them that this has unlocked my mind in a whole new way, and when I go back to school I'm looking to take all this knowledge back with me. I will tell all my friends to definitely make this experience happen by any means necessary because it is far worth it."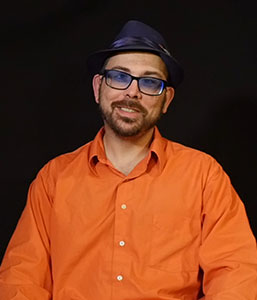 Tim Moungey | Public Relations | Las Vegas, NV
"The Sports Business Classroom has been a fantastic opportunity to gain access to a lot of high-level people that you would normally have to go through layers and layers of hard work and networking to get to. The NBA is very much a relationship-based business, and the biggest takeaway for me has been the emphasis on honesty and being true to yourself. My ultimate career goal would be to become a GM; I think this will help me get there just through the connections that I've made and the people I've met.This program has allowed me to start getting my name out there and hopefully I'll be able to utilize these connections and things I've learned to eventually get my foot in the door somewhere. As cliché as it is, it literally is a once in a lifetime experience. I've had a few friends who have asked me would you recommend it and I say absolutely!"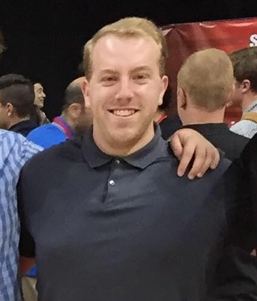 Tyler Penix | Youth Basketball Coordinator | Malibu, CA
"The Sports Business Classroom was a truly invaluable experience, and I never in my life imagined that I would have the opportunity to meet so many of the people who have influenced my life. From the courses to the speakers that the program provided access to, it was all first class—outstanding. I can't say enough about what you have put together for students like myself, and I will absolutely be recommending it to people in the future."
Chris Gilbert | Basketball Operations, EMEA | NBA
"For me, Vegas Summer League is best described in one word – OPPORTUNITY. Opportunity to learn…opportunity to work with other talented & motivated individuals…opportunity to grow, developing along a career oriented path within the NBA. Working VSL over the years was an opportunity for me that coupled with the work I constantly put in on my own, allowed me to become an even more well-rounded professional & is an experience I'm forever grateful for. The relationships & friendships built during those 2 weeks each summer will last a lifetime. VSL is a family, we all share a bond & remain connected through the work we put in, the product that was produced & the experiences gained. That OPPORTUNITY is what makes the Vegas Summer League special & that goes well beyond the court."
Cody Wise | Media Relations Coordinator | Denver Nuggets
"Over my three summers in Las Vegas words cannot begin to express how much valuable experience, relationships and lessons I've gained. The experience allowed me, as a fresh college graduate, to learn with hands on experience. It gave me a platform and opportunity to network with some of the best in the business, including several people I work with today. As well, it allowed me to see the in's and out's of the business behind sports due to the various tasks I was asked to fulfill. Not only did it help me professionally but I have developed some of the best friendships while working NBA Summer League. The staff that I have worked with over the past three summers are all amazing people that I continue to keep in close contact with. In addition, I know that the supervisors will do anything to help me both professionally and personally. Even though I hold a full-time position now, I still look forward to those two weeks in July to once again be an "intern" and be part of such a great event and help in any way I can."
Naya-Joi Martin | Assistant Director, MBA Admissions | Goizueta Business School (Emory University)
"I have been fortunate enough to work for the NBA Summer League since 2007. To date, working as an intern for this event has been one of the greatest blessings in my life. Not only was I able to discover what it is that I'm truly passionate about but also after years of hard work I was able to achieve my career goals. There is no other opportunity out there for young sports professionals to engage with and develop meaningful personal and professional relationships with industry leaders. Outside of the incredible networking opportunities, NBA Summer League has also provided me with a family full of individuals who support me, push me, and motivate me on a daily basis. There really is no better place to get your start if you're serious about pursuing a career in sports!
Corey Belser | Assistant Coach | Sky Force / Miami Heat
"It was an absolute honor, to be given the opportunity to build and learn from the relationships and work experiences I received at the Vegas Summer League. The Vegas Summer League is a tremendous reason, I am at the place I am now as a coach, as well as the relationship that I have built throughout the NBA and Europe over the years. The entire Vegas Summer League family have and will continue to help build the next generation of basketball minds and leaders!"

German Srulovich | Video Intern | Sacramento Kings
"The NBA Summer League has been the most beneficial experience in my pursuit of a career in professional sports. It has opened up a number of opportunities and has helped me build professional connections that I will continue to cherish throughout my life. I am extremely grateful for the internship that the Samsung Summer League has provided me with and I will continue to preach to anyone looking to get into the ultra competitive industry of professional sport that the Samsung Summer League is an essential building block to success."
Nicki Gross | Assistant Coach | Raptors 905
"Working for the NBA Summer League is truly difficult to put into words. For someone who loves basketball, the Summer League is one of the most rewarding experiences you can ask for – you get to contribute directly to the success of one of the most exciting events of the year. On a professional level, the amount of teamwork, commitment, and attention to detail that goes into each task prepares you well for any job within the sports industry. On a personal level, the bond between all staff members truly creates a summertime family. Between working with great people and forming lifelong friendships, being part of NBA Summer League has been nothing short of a phenomenal experience, each and every year."
Trevor Derrett | Account Manager | Sacramento Kings
"I'm so fortunate to have had the opportunity to work the Vegas Summer League. Vegas in July is simply the place to be for all those involved in basketball and the exposure from being part of the main event is unmatched. The entire staff is committed to helping their interns succeed and find full time careers in their desired fields. Without a doubt, the introductions, connections, and friendships I made in just a few weeks have been instrumental in my career path; the only downside of a full time job has been not being able to help out at future Summer Leagues! Thanks Warren, Albert, and the entire Summer League team for affording me this incredible experience."
Lauren Niemiera | Referee Operations Officiating Trainee | NBA
"The NBA Summer League is one of the most unique opportunities for players, coaches, officials, front office staff and interns alike to distinguish themselves from the pack by demonstrating superior worth ethic and attention to detail. As a game operations intern my first year, one of the NBA Supervisor of Officials in attendance took notice to my demeanor and encouraged me to begin a career in officiating. I did just that and each summer since then I've been able to return to Vegas and touch base with my mentors about how my career is progressing both as a basketball official and a front office staff member for the WNBA's Chicago Sky. The NBA Summer League entirely changed the course of my life and has opened countless doors for me to work events like the NBA All-Star Game in New Orleans and the NBCA GMs and Coaches Clinic in Chicago, where I fostered relationships that helped me land a full-time position directly out of college. To sum it up the NBA Summer League is a second family and my dream job."