Benjamin Alamar, Director of Production Analytics, ESPN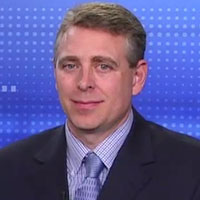 Benjamin Alamar is the Director of Production Analytics at ESPN. He has been a sports analytics consultant/researcher, professor and author of the Sports Analytics: A Guide for Coaches, Managers, and Other Decision Makers. He has consulted with teams in the NFL and NBA, including five seasons with the Oklahoma City Thunder and with a variety ofcompanies in sports analytics.
He has published numerous research studies in sports analytics and written for outlets such as ESPN, Analytics Magazine, and the Wall Street Journal. Additionally, he is the founding editor of the Journal of Quantitative Analysis in Sports, the first peer-reviewed journal for research in sports analytics.
[/fusion_builder_column][/fusion_builder_row][/fusion_builder_container]