Brian Kopp, President of North America, Catapult Sports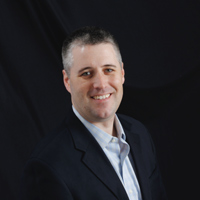 Brian Kopp is a strategic thinker with experience analyzing new business opportunities and executing external growth transactions. Specific experience includes new business idea generation and analysis, extensive market research, transaction due diligence, executive-level negotiation, and complex financial analysis.
Prior to joining Catapult, Kopp served as Senior Vice President of Sports Solutions at STATS LLC for six years, beginning in 2008. In this role, Kopp led all aspects of new business development, including the revolutionary SportVU player tracking technology. SportVU is installed in all 29 NBA venues and has changed the face of basketball analytics. Kopp was named a 2013 Idea Innovator by Sports Business Journal and STATS has won numerous awards, including the Most Innovative Company in Sports by Fast Company, primarily because of the SportVU technology.
In addition to the SportVU business for basketball, Kopp also oversaw the American football business selling analytical services to the NFL and college football teams.
Throughout his career, Kopp has held strategy and development positions for a variety of growth-oriented companies. He has held leadership roles at Career Education, NAVTEQ, Svoboda Capital and Merrill Lynch.
Kopp sits on the SXsports Advisory Board for SXSW, and was a board member at Sportz Interactive, a leading sports content and technology company based in Mumbai, India.
Kopp received his MBA from Northwestern University and BA in Economics from Wabash College.
[/fusion_builder_column][/fusion_builder_row][/fusion_builder_container]