Naya-Joi Martin, Team Player Development, Atlanta Hawks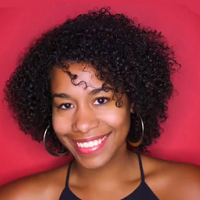 Naya grew up in New York City and knew that she wanted to be involved in basketball from a very early age.
A graduate of Williams College, Naya started her career in professional basketball as a Summer League intern in 2007 and has been an integral part of the team throughout her 7 years as part of the program.
Although she continues to be a part of the Summer League team in different capacities, her success at Summer League has led her to different roles across the world.
In 2013, Naya was offered a position with the New York Knicks, where she served as a Public Relations Student Associate. In this role she served as a liaison between NBA personnel and various media outlets, as well as assisted with daily compilation and distribution of national and local newspaper clips.
Following this position, while pursuing her Master's degree at Emory University she took a summer internship in Italy with Olimpia Milano, where she prepared scouting reports for the coaching staff and served as a liaison between opposing Euroleague teams and Olimpia Milano.
Because of her experience, enthusiasm and drive, in May of 2014, Naya was brought on by the Atlanta Hawks as a Basketball Operations Draft/Free Agency Temp. The Hawks front office quickly took notice of the impact that Naya made and in September of 2014, was awarded a full-time position as the Team Player Development Manager & Basketball Operations Coordinator.
Naya graduated from Emory with her MBA in Finance and Marketing, and currently is in the role of Player Programs Manager for the Hawks.