Peter Dinwiddie, VP of Basketball Operations, Indiana Pacers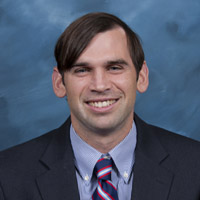 Peter Dinwiddie is in his third year as Vice President of Basketball Operations after serving as the Director of Basketball Administration the previous four years.
Dinwiddie started working with the Pacers in 2006 in their inside sales department before moving to basketball. His duties include providing day-to-day management of the basketball operations, overseeing compliance with the NBA Collective Bargaining Agreement, assisting in player contract negotiations, salary cap management and evaluating potential prospects across the collegiate and professional ranks.
He grew up in Indianapolis and graduated from Indiana University in 1999 and the New England School of Law in 2004. He is married to Jessica and they have three sons, Houston, Michael and Lou and a daughter Ruthanne.
[/fusion_builder_column][/fusion_builder_row][/fusion_builder_container]