Warren LeGarie, President, WGL Management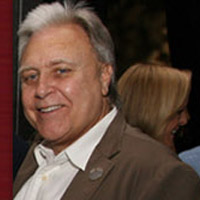 Warren LeGarie is the President of San Francisco based WGL Management and the Executive Director of the Samsung NBA Summer League. It was his vision, armed with a wealth of long time professional basketball relationships and numerous, well worn summer league experiences that helped bring the Summer League to Las Vegas, twelve years ago.
His career began as a player agent in Europe where he represented more than 100 players per season in various professional leagues. His practice eventually moved back to the NBA with the first influx of Euro Players and finally evolved into his current practice representing Professional Coaches and Management personnel. Among his current clients are Rick Carlisle of the Mavericks, George Karl of the Kings, Terry Stotts and Neil Olshey of the Trail Blazers and Dave Joerger of the Kings. He also has the distinction of being the first NBA Agent of any kind to partner with the NBA.
[/fusion_builder_column][/fusion_builder_row][/fusion_builder_container]